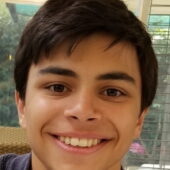 Shreyas Bhasin
Class of 2024

Shreyas Bhasin is an Economics and Computer Science double-major. He has lots of interests in the field of economics, primarily revolving around labor markets and international finance/trade. What intrigues him most about Economics is that, at a fundamental level, it's a science: when you set out to find the answer to one question, you end up with 2 more questions at the end. It's a continuous cycle of learning and discovery, and you're constantly pushing the boundaries of what we know. It's also a great lens with which to see the world, from both a practical perspective and in almost any business environment.
Shreyas also has studied abroad in Tokyo, Japan. He's worked in various on-campus jobs across WFU in Residence Life and Housing, the Engagement Office, and currently as a tutor for student athlete services. He is also the president of the Management Consulting Club.
Shreyas has worked in a startup that he cofounded, Private Equity, and Insurance (Financial Analyst for the CFO at USAA), all of which require a strong understanding of macroeconomic trends and microeconomic perspectives. For the future, he is looking to apply his skills to help financial institutions utilize technology to solve their business needs.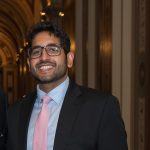 Aman Khemlani
Aman Khemlani ('24) is a double major in Economics and Mathematical Statistics with a minor in Politics and International Affairs. As he moved around a lot in his youth within the US and abroad, the dynamics of how different countries and states handled financial and development issues always fascinated him. When he took his first economics class in high school he was exposed to the intersection of human development and the overall creation of wealth in an economy backed by statistical rigor.  That is when his continuous fascination with economics grew, leading him to major in Economics. Since the beginning of his Economics journey at Wake, he has been able to apply macroeconomic and microeconomic perspectives to everyday problems and news. He has worked as a data analytics intern for Strategic Marketing Innovations and for the summer of 2023 will be working at C + R Research as a Quantitative Analytics Intern in Chicago, IL.   Outside of the classroom, Aman currently serves as The President of The Hindu Student Association, Treasurer of Alpha Phi Omega, A Student Engagement consultant in The Office of Student Engagement, and a member of the Student Organization Judicial Assembly in The Judicial Branch of Student Government.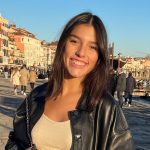 Sofia Ramirez Pedroza
Sofia Ramirez Pedroza ('24) is a major in Economics with a double minor in Entrepreneurship and Communications. From a young age, Sofia has been fascinated by the intersection of problem solving and logically sound mathematical reasoning, and upon being introduced to economics in high school, she knew she had found her calling. Before arriving at Wake, Sofia had shared impassioned conversations over the subject with Dr. Amanda Griffith and attended Dr. Todd McFall's Behavioral Economics course, both ultimately validating her desire to study here. Since then, Sofia has learned to incorporate the area of study into her everyday life, whether this is from an econometric or microeconomic lens, and hopes her perspective will prove fundamental beyond her time at Wake. Finally, through economic research conducted for the USGA under Dr. McFall in Spring 2022, she cemented her lifelong dream to pursue a career in the sports business industry after graduation. Outside of the classroom, Sofia currently serves as a Program Manager for an industry leader in the sports ticketing sector, a dual Stamps & Leadership and Character Scholar, and a member of Kappa Beta Gamma sorority.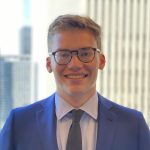 Nick Zuga
Nick Zuga ('24) is a major in Economics with a double minor in Politics & International Affairs and Global Trade & Commerce Studies. Nick was first introduced to economics as a senior in high school and was hooked instantly by its fusion of markets, politics, and mathematics. His primary academic focus is the comparative development of advanced nations through a lens of political economy. Nick pursued his interest in economics outside of the classroom by conducting an independent research project in the summer of 2021. He has also diversified his understanding of economics with study abroad opportunities at the London School of Economics and the University of Cambridge. In the summer of 2023, he will be working at Bank of America as an Investment Banking Summer Analyst in the Mergers & Acquisitions team in New York, NY. Outside of the classroom, Nick is a Stamps Scholar, the Teaching Assistant for Dr. Amanda Griffith's Applied Econometrics course, Treasurer of the Philomathesian Society, and member of the Club Water Polo team.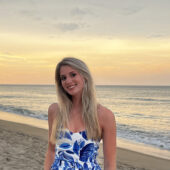 Alex Aker
Class of 2025

Alex Aker ('25) is majoring in Economics and minoring in Bioethics and Health Policy & Administration. Although she initially entered Wake Forest with intentions of majoring in biology, in her Introduction to Economics class with Professor Regan, she recognized the similar thought process required for economic theories compared to what she had always found captivating in her love for biology. Economics uses intricate connections within and between sectors of the economy to make sense of the larger financial health of a country. Her favorite part of the economics major is the amazing support she has received from the department, with professors extending their guidance beyond the classroom to understand new concepts and explore career paths. Every professor is genuinely concerned for their students' growth and has a passion for the field. At Wake Forest, Alex's involvement in the Fed Challenge under the guidance of Professor Lakdawala has continued to enrich her knowledge and understanding of the current state of the economy, giving weekly presentations on hot-topic issues. Furthermore, she is a member of the Women in Economics Club, striving to increase female representation and support women in their post-college endeavors. Beyond her work with the economics department, Alex wears multiple hats. She is a tour guide, a member of Alpha Phi Omega, and a member of Kappa Delta. This summer, she worked as a research assistant for a professor at The Fletcher School of Tufts University, furthering her proficiency in data analysis and manipulation. Looking to the future, she will attend the 2024 Bootcamp with Harris Williams in Richmond, VA, and hopes to continue her journey with the company post-graduation.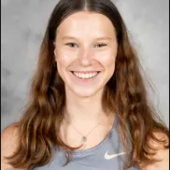 Emma Douglass
Class of 2025

Emma Douglass ('25) is majoring in Economics with a minor in Mathematics. After transferring to Wake Forest as a Sophomore, Emma was welcomed into the Economics department after previously studying the subject in New Zealand. With a love of mathematical concepts, she found that economics was a good way to implement mathematical concepts into real-world examples. Economics is such a broad topic, that it allowed her to combine her hobbies into her study, which is seen in many of her classes, where athletics and mathematics are implemented. As a student-athlete, Emma has found support within the Economics department, which has helped her balance her academic and athletic goals. The economics department has allowed for her to make amazing connections with peers and professors which is incredibly special and not seen in many other areas. Outside of the classroom, Emma represents Wake Forest University on the Cross Country and Track team.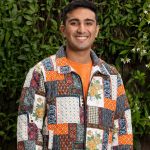 Tarak Duggal
Tarak Duggal ('25) is a major in Economics with a double minor in Politics & International Affairs and Middle East & South Asia Studies. Tarak's interest in economics is rooted in his deep passion for both politics and finance and was accelerated when he took ECN 150 with Dr. Robert Whaples during his Freshman year. Tarak enjoys understanding the complexities of economics and the important role it plays in both global affairs and policy decisions in the United States. He spent this past summer as an intern at the U.S. Department of Health & Human Services where he saw first-hand how economics plays a critical role in healthcare policy. Outside of the classroom, Tarak is currently the President of the Young Democrats of Forsyth County, President of the Quiz Bowl club, a Student Ambassador for the Program for Leadership and Character, and a member of the Society of Economists. Tarak is also active with the Boxing Club and is a practice player for the Wake Forest Women's Basketball team.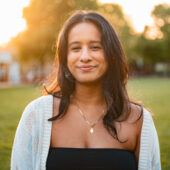 Shaila Prasad
Class of 2025

Shaila Prasad ('25) is majoring in Economics and double minoring in Journalism and Psychology. She initially came to Wake Forest intending to major in English but was drawn to Economics late during her sophomore year. Her favorite part about the Economics department is the connections she has made with her peers through her classes. She has enjoyed the collaborative nature of the community and is looking forward to making more meaningful connections with her professors and joining economics clubs. Outside of her major, Shaila spends a lot of her time working as an Opinion Editor for the Old Gold & Black, Wake Forest's student-run newspaper, where she fulfills her love for world news and writing. While she spent her last summer fulfilling her journalistic passions working for Hotels Above Par, a travel publication, Shaila hopes to go to law school in the future, and thus, plans on pursuing her interest in law next summer.